Protecting your child's information after a data breach
If you've ever had your information exposed in a data breach, you know it can be stressful. Depending on what information is exposed, you might have to cancel credit or debit cards, change online passwords, or even put a freeze on your credit.
But what happens if your child's personal information is exposed, too?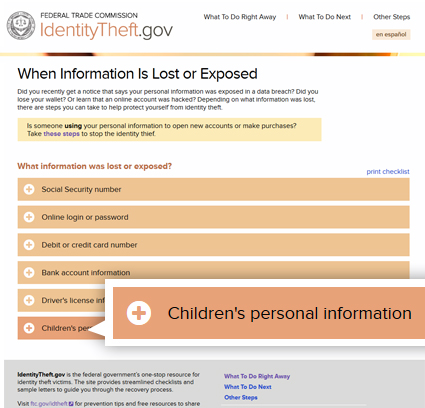 Source: FTC Scam Alert Feed
Protecting your child's information after a data breach